HOTEL ACCOMMODATION
The hotel reservation form can be made on line on the web site.
Alternatively, the form can be downloaded from the web site and faxed to the Organizing Secretariat.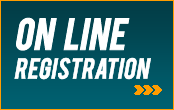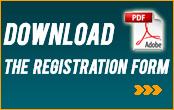 As Taormina is a world-wide famous tourist resort, and April is the opening sprinter season, it is highly recommended to book well in advance.
Adria Congrex will make every effort to place you in the hotel category of your choice.
A confirmation will be sent starting from February 2009.
Please note that hotel categories and rooms are assigned on a first come first served basis.
Hotel reservation can be made by:
- Paying a deposit for one night accommodation. The deposit paid will be deducted from the hotel bill. The balance will be paid directly at check out. The hotel will provide official receipt for the whole sum.
- Sending your credit card details to be used as a guarantee. The total amount will be paid at check out.
Rates and deposit

Double room
(

as single use)

5 Stars Hotels
Grand Hotel Atlantis Bay
Grand Hotel Mazzarò Sea Palace
Grand Hotel Timeo
San Domenico Palace
4 Stars Hotels
Hotel Assinos Palace
Atahotel Naxos Beach Resort
Hotel Ceasar Palace
Hotel Corallo
Hotel Giardino dei Greci
Hellenia Yachting Hotel
Russott Hotel
Hotel Sabbie D'Oro
Sant Alphio Garden Hotel
Hotel Villa Diodoro
Hotel Villa Esperia
3 Stars Hotels
Hotel Baia Azzurra
Hotel Isabella
Hotel Villa Athena
Hotel Villa Linda
Hotel Villa Daphne
All prices include: taxes, VAT, service, continental breakfast and are per room per night. Transfer service is not available.
Requested Deposit
Five stars: € 441,00
Four stars: € 260,00
Three stars: € 156,00
LIST OF HOTELS
5 Stars Hotels
1) Grand Hotel Atlantis Bay - www.atlantisbay.it
2) Grand Hotel Mazzarò Sea Palace - www.mazzaroseapalace.it
3) Grand Hotel Timeo - www.taormina-hotel-framon.com
4) San Domenico Palace - www.sandomenico.thi.it
4 Stars Hotels
5) Hotel Assinos Palace - www.assinospalacehotel.com
6) Atahotel Naxos Beach Resort - www.hotelnaxosbeach.com
7) Hotel Ceasar Palace - www.parchotels.it
8) Hotel Corallo - www.hotelcorallotaormina.it
9) Hotel Giardino dei Greci - www.giardinodeigreci.com
10) Hellenia Yachting Hotel - www.hotel-hellenia.it
11) Russott Hotel - www.russotthotels.it
12) Hotel Sabbie D'Oro - www.hotelsabbiedoro.it
13) Sant Alphio Garden Hotel - www.santalphiohotel.com
14) Hotel Villa Diodoro - www.gaishotels.com/diodoro
15) Hotel Villa Esperia - www.hotelvillaesperia.com
3 Stars Hotels
16) Hotel Baia Azzurra - www.hotelbaiazzurra.com
17) Hotel Isabella - www.gaishotels.com/isabella
18) Hotel Palladio - www.hotelpalladiogiardini.com
19) Hotel Villa Athena - www.sportingbeauty.com
20) Hotel Villa Linda - www.hotelvillalinda.it
21) Hotel Villa Daphne - www.hotel-villadaphne.com
Mappa ubicazione Hotels